Autel Robotics new generation thermal camera
Resolutions up to 640x512 enable EVO II Dual pilots to capture subjects with great detail from up to 100 meters - 4x farther than any aircraft of its class. The 30Hz refresh rate produces smooth dynamic thermal movement by matching thermal images to video frame rate.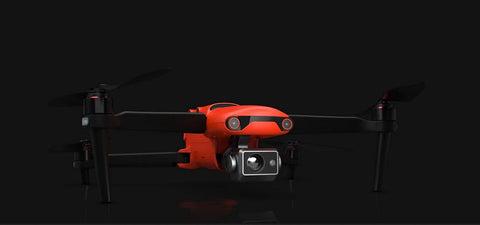 In addition to the Dual camera, the EVO II Dual 640T can accurately detect heat sources within a distance of 2-15 meters. By leveraging the compensation algorithm of infrared temperature measurement, the 640T can regulate temperature deviations within 3 degrees Celsius.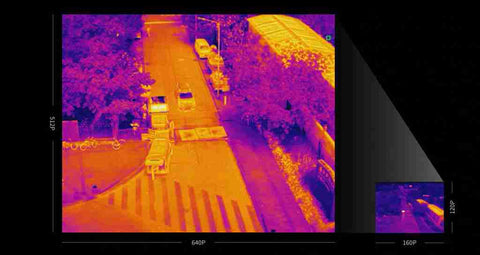 Maximum efficiency in all viewing conditions

EVO II Dual supports up to 10 thermal palettes to cope with a variety of complex shooting environment and mission scenarios.

Picture-in-Picture Mode

The thermal image is integrated into the standard RGB image at the same time. This allows the user to obtain both visual and thermal data at the same time and allows for easier positioning and subject tracking.

8K allows even the smallest detail to be captured and preserved
Autel Evo 2 Dual records in resolutions up to 7680×4320. With 4 times as many pixels compared to 4k (and 16 times compared to HD), 8k videos redefine image clarity and depth.

48MP Camera
The Evo 2 Dual's 48MP Sensor captures every forensic-relevant detail to assist in precise evidence capture. Both thermal and RGB images are provided with embedded Metadata making the EVOII Dual the ultimate Public Safety tool.

4X Lossless zoom
The high resolution provides the ability to zoom deep into a scene and crop an image or video to 4k without any loss in quality. Capture a scene, zoom in, and reframe your shots with ease.

4K HDR for greater dynamic range
4K HDR offers greater detail in highlights and shadows, providing higher-quality images from the most demanding environments.